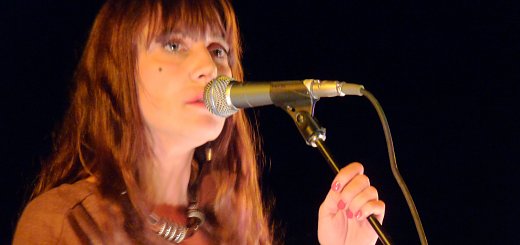 Some very interesting thoughts by Feist in The New Cue interview, about her upcoming new album 'Multitudes'.
About lyrics: "No matter what I intended, people will interpret it through their own life experience and through their own lens. Even for myself, I can sing a song that I wrote 20 years ago and sometimes I get this sort of funhouse mirror thing where I'm like, 'Whoa, that's not what I thought it was!' When the songs are open enough containers, even I can read them as an entirely different thing."
About being an entertainer: "People like that feeling, of having these declarations made from a brightly-lit podium. Through human history there's been storytelling by the fire, the pyramid with the priest on top, or whatever version of a lot of people looking at one person it is. It's weird that it's now entertainment, but I've never comfortably fitted in that spotlight, or felt that I could shapeshift into that."
About becoming a parent: "In terms of motivation for these songs, a dimension in me opened so deeply that actually I didn't care about songs anymore. I cared about how to survive. I don't mean how to survive my daughter, but as a friend said to me, there's an incineration in becoming a mother. You're incinerated but the person that rises from among the ashes is a more interesting person to be for the rest of your life. It's sort of a trade-off, you're willing to lose everything to gain something more."