The Grammys paid tribute to Prince and Kobe Bryant with Usher and Boyz II Men performances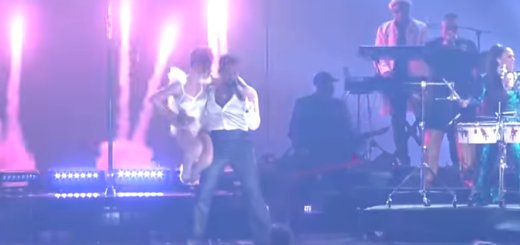 Usher, Sheila and FKA Twigs performed a Prince medley at the 62nd Annual Grammys - the trio performed (well, FKA twigs actually just pole-danced, wasn't asked to sing) 'Little Red Corvette', 'When Doves Cry', and 'Kiss'.
The host Alicia Keys was joined on stage by Boyz II Men to pay an emotional tribute to Kobe Bryant, who died earlier the same day - the four performed the Motown classic 'It's So Hard to Say Goodbye to Yesterday'.
Tyler, the Creator, donning his signature "IGOR" look, was joined by Boyz II Men for his energetic performance 'Earfquake' and 'New Magic Wand'.
Aerosmith went 30 years back and showed where the rap-meets-rock/metal came from, with performance of 'Walk This Way' with Run DMC.