How does getting backstage by car work!?!
First Live Nation's drive-in concert tour announced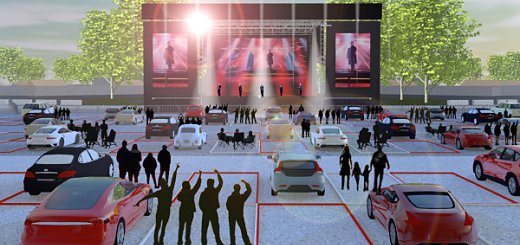 Live Nation has announced its first drive-in concert tour, headlined by country star Brad Paisley, rapper Nelly, Darius Rucker, Jon Pardi, and more, Variety reports. The shows, dubbed Live From The Drive-In, will take place in parking lots at stadiums in St. Louis, Nashville, and Indianapolis July 10-12. Concertgoers will be arriving in their cars and have a designated parking lot space that includes an area to set up chairs outside; mingling between spaces is not allowed. Guests are allowed to bring their own food, drinks, and alcohol. The sound will function much like a regular outdoor concert with very loud speakers. Tickets start at $125 per car, with each vehicle limited to four people.