Not a puzzle, just colourful
100 gecs - "just expressing a love for music"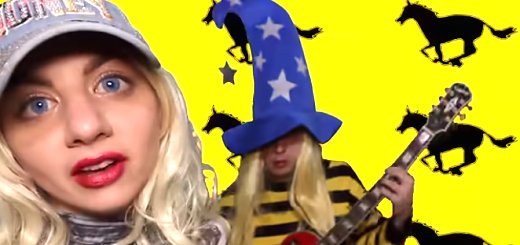 Experimentalists 100 gecs were described, particularly at the start of their career, of being deliberately ironic, but "the ironic thing is the biggest non-true thing. We're not doing this to be ironic. The opposite resonates as really true. There are people who say: 'They're just expressing a love for music, all sorts of different kinds'" - the band says in a Guardian interview. They are releasing a remix album - "If '1000 gecs' was the logical conclusion of the late-2010s' post-genre experimentalism, the remix album is that worldview taken to its absurdist extreme".