A long player worth the time
Best new songs: Gordi, Perfume Genius, White Stones, the Magnetic Fields, Injury Reserve...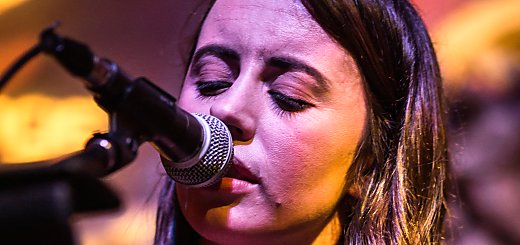 "We take the ugliest parts of the world and make them beautiful" - the free-jazz/hip-hop band Irreversible Entanglements say about their new song 'Who Sent You'; Ash Koosha has released a cool new video for his meditative and intense track 'Dive', Perfume Genius is back with "music to both fight and make love to" with 'Describe'; R.A.P. Ferreira goes into trippy, jazzy territory in 'Leaving Hell'; Nordic dark folk band Wardruna combine modern and traditional on 'Gra'; Body Count go political again on 'Bum-Rush'; P.E. mix post-punk and electronica on 'Pink Shiver'; Welsh producer and vocalist Kelly Lee Owens samples the sounds of glacial ice melting on 'Melt!' to impressive effect; similarly, Field Works turns the echolocations of endangered bats into ambient on 'Ultrasonic'; singer/producer Velvet Negroni released a hard-hitting, psychedelic R&B song 'Bagette'; 'Crunch' is a noisy indie rock song by Jordana; It Only Ends Once is an interesting blend of screamo, black metal, and post-rock; Injury Reserve continue their avant-rap path with 'Hoodwinked'; Dirty Projectors described their new song 'Overlord' as "Joni Mitchell's 'Both Sides Now' for an Amazon Prime world"; White Stones go in psychedelic prog-death metal direction on 'Drowned In Time'; XL Recordings co-founder Richard Russell released a Ghostface Killah collaboration '03:15AM/Caviar'; Elder present their concept album about the lifespan of a civilization with 'Embers'; Disclosure go to the dancefloor with 'Tondo'; 'Sandwiches' by Gordi is a usual-sounding song, but there's a special kind of wormth to it; Methyl Ethel go into sympho-indie territory with 'Majestic AF'; The Magnetic Fields don't need much explaining with a song titled 'The Day the Politicians Died'.