Essay: Similarities between rappers and Philosophers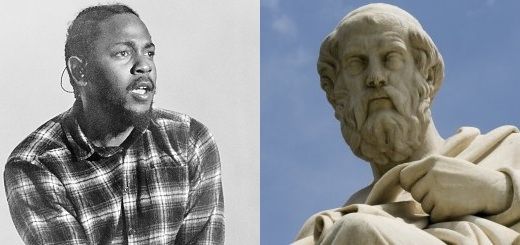 Level goes on an ambitious quest - tries to connect wordings of contemporary rappers with those of classic philosophers. One of the comparisons is between Kendrick Lamar and Plato, who both deal with issues of identity, reality and ideas:
"What money got to do with it / When I don't know the full definition of a rap image? / I'm trapped inside the ghetto and I ain't proud to admit it / Institutionalized, I keep runnin' back for a visit" - Kendrick Lamar, 'Institutionalized'
"We can easily forgive a child who is afraid of the dark; the real tragedy of life is when men are afraid of the light" - Plato.