Jimmy Page and John Bonham - in one!
Impressive! - finger-picking guitarist Marcin plays Led Zeppelin's 'Kashmir'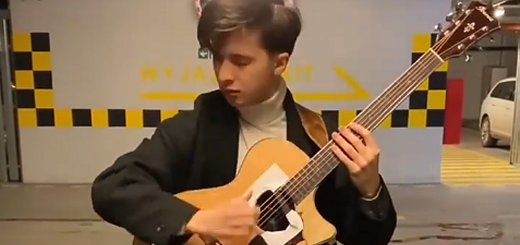 20-year-old Polish guitar virtuoso Marcin Patrzalek has gone viral for his cover of Led Zeppelin's 'Kashmir' in his distinctive percussive finger-picking style. Marcin recorded the video in a parking garage, as he plays the guitar and drum parts of the beginning of the famous song.