Vertical Theatre - a venue of the future?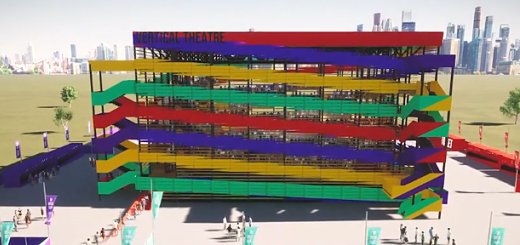 A group of architects and creatives have presented a Vertical Theatre, a "future-proof" live performance venue designed for socially distancing and is touted as being "tourable" for the pandemic, Broadway World reports. The structure will go up several floors, will have a roof, with optional open sides to allow for optimum airflow and natural ventilation. The audience would be able to sit in balconies that can accommodate groups between 4-12 people or designated social bubbles, and it can hold between 1,200-2,400 fans.
A Preview of The Vertical Theatre - January 2021 from The Vertical Theatre Group on Vimeo.