We are the badgers my friend!
Brian May sells perfume that smells of "British countryside" for 500 euros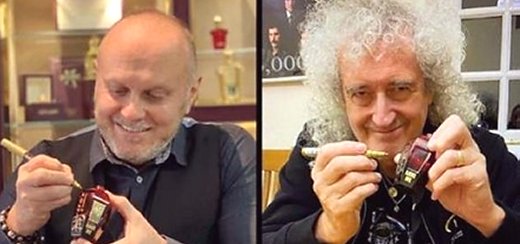 Queen guitarist Brian May has launched perfume Save Me that smells like "the British countryside", as Queen's guitarist points out on his Instagram. The Sun took a smell and says there's "surprisingly refreshing" emphasis on "deliberately earthy overtones - a hint of clean badger fur, some sandalwood and something a bit limey". A 50ml bottle of perfume goes for €235, while a signed bottle goes for €500. Those proceeds will benefit the animal welfare organization Save Me, co-founded by May in 2010.